In the past 40 years, nearly everything
about HIV has changed for the better.
See real stories from the people who have been a part of the advances in HIV prevention, testing, and treatment.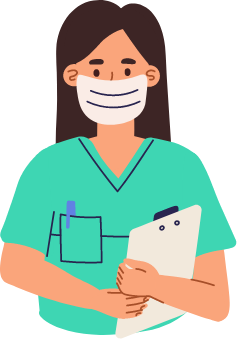 Major Advances in HIV Treatment: 1981—2021
Our understanding of HIV has come a long way since the first reported cases 40 years ago. Explore a timeline of the most important advancements in HIV treatment, from the first clinical trials to modern antiretrovirals (ARVs) and the groundbreaking discovery that Undetectable = Untransmittable.
Scroll to Explore the Timeline
The HIV/AIDS epidemic officially begins.
Clinical trials involving potential antiviral drugs begin.
Clinical trials investigating zidovudine (AZT) are stopped early due to high success rates.
The first anti-HIV drug, AZT, is approved in the United States.
Resistance to AZT is first described by scientists.
Other nucleoside reverse transcriptase inhibitors (NRTIs) are approved.
Data is presented at an international conference showing that NRTI-only therapy has no long-term benefits. Clinical data from Phase I and II trials of a new class of antivirals (protease inhibitors) is also presented.
The first protease inhibitor (PI), saquinavir, is approved. Research shows that taking two NRTIs at once is superior to taking just one
"Triple combination" therapy is shown to be highly effective. The first .non-nucleoside reverse transcriptase inhibitor, nevirapine, is approved.
The first NRTI combination tablet, Combivir, is approved. Resistance to PIs becomes a major concern.
Three ARVs in one pill (Trizivir) is approved as well as the first boosted PI (lopinavir/ ritonavir). ARV resistance testing becomes standard. Metabolic toxicities associated with early ARVs are first identified.
In response to metabolic toxicities, the US changes treatment guidelines to delay beginning ARV treatment until CD4s have dropped to <= 200 cells/uL.
The first entry inhibitor, enfuvirtide, is approved.
The first once-daily single-tablet treatment, Atripla, is approved. Interrupting HIV treatment to reduce the risk of metabolic toxicities is shown to lead to worse health outcomes. This leads to increased research on links between HIV and non-AIDS defining conditions such as heart disease.
The first integrase inhibitor, raltegravir, is approved.
Advances in HIV treatment prompts the US to recommend starting ARV therapy when CD4s drop to <= 350 cells/uL.
A patient given two HIV-resistant bone marrow transplants as a treatment for leukemia is declared cured of HIV.
The US recommends starting ARV therapy when CD4s drop to <= 500 cells/uL.
The HPTN 052 study finds that starting ARV treatment reduces the risk of transmitting HIV through heterosexual sex by 96%.
US guidelines now recommend ARV treatment for everyone living with HIV.
Interim results from the PARTNER study find no HIV transmission in mixed-HIV status couples where the HIV-positive partner maintains an undetectable viral load.
The first combination tablet containing a safer form of tenofovir, Genvoya, is approved.
The CDC concludes that persons living with HIV who achieve and maintain an undetectable viral load have effectively no risk of transmitting HIV to a sexual partner.
Moderna announces a plan to begin phase I trials of two potential HIV vaccines using the mRNA technology which was used to develop vaccines against SARS-CoV-2 (the virus responsible for COVID 19).
See more stories about the breakthroughs in HIV testing, prevention, and treatment.
Testing
HIV testing used to be a big ordeal. But thanks to modern testing methods, everyone can know their status in about 20 minutes.
Prevention
Between PrEP, safer sex practices, and everyone knowing their status, ending new HIV infections is on the horizon.
Treatment
Modern HIV medications not only have minimal side effects, they also make it impossible to transmit HIV to anyone else.